RSSChats & Other Live Events
Live blog: The 2014 NCAA Men's Basketball Tournament
Dip a toe in the water and catch the current buzz on the NCAA Men's Basketball Tournament with our live Twitter blog. When the Cats play on Sunday, we'll open the blog back up to comments for a live chat.
More videos
×
Pac-12 projections: Part 1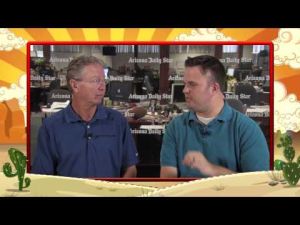 Ryan and Greg break down the Pac-12 South to commemorate media days.
Follow the Arizona Daily Star
Event Calendar
Most viewed: