RSSChats & Other Live Events
Live blog: Expected arrival of immigrant minors in Oracle
Follow Star reporters today as they provide live updates of the anti-immigration protest happening in Oracle. Demonstrators intend to form a human barrier blocking the road leading to Peppersauce Canyon where the Sycamore Canyon Academy is located to prevent buses carrying an estimated 40 to 60 children from reaching the facility.
More videos
×
Wildcats gear up for Cal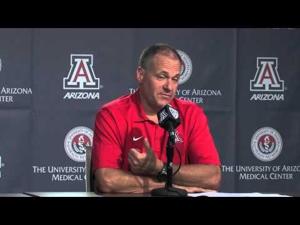 UA's Rich Rodriguez and player William Parks talk about their win against Nevada and upcoming game against Cal.
Follow the Arizona Daily Star