RSSChats & Other Live Events
Transcript: Arizona-Utah NCAA basketball fan chat
UA fans chatted during the Arizona Wildcats-Utah Utes basketball game at McKale Center on Jan. 26. Read the transcript to find out what happened.
More videos
×
Wildcats gear up for Cal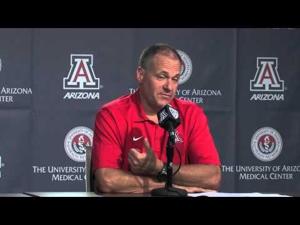 UA's Rich Rodriguez and player William Parks talk about their win against Nevada and upcoming game against Cal.
Follow the Arizona Daily Star