RSSChats & Other Live Events
Live Events
All Articles
All Events
Live Events
Live blog: 2014 Monsoon

Jul 3, 2014 - 3:45 PM UMST

Get the latest monsoon and weather news here. Then share your experiences via Twitter and photos via Instagram using #tucsonmonsoon.

Live blog: Tucson streetcar

Jul 24, 2014 - 7:45 PM UMST

Share your SunLink photos and tweets by using #tucsonstreetcar. Also review the Star's Sarah Garrecht Gassen and Shellie Ginn and Andy Quigley from Sun Link's Q&A about the streetcar at the bottom of the page.
All Articles
Advanced Post

Mar 21, 2014

GAME INFONCAA West region: No. 1 Arizona vs. No. 16 Weber State, 11:10 a.m. tip-offBROADCASTTV: TNT (Ch 29 on Cox; Ch 36 on Comcast; Ch 245 on...
Powered by ScribbleLive
More videos
×
Hansen: Pac-12 football projections, part 2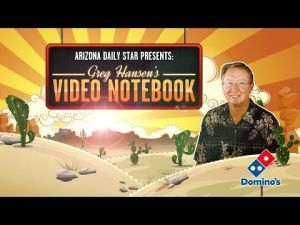 Follow the Arizona Daily Star
Event Calendar
Most viewed: